About the Foundation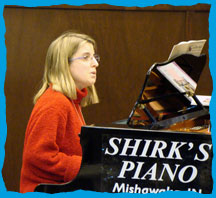 The Foundation has met students and their families at sites located throughout the community.

A number of major organizations have developed a consortium to support the work of the Foundation for Music and Healing, Inc. This support enables the Foundation to extend services to more people in need.

These organizations include

Father Theodore M. Hesburgh, C.S.C. (deceased), served as an Honorary Founding Member of the Board of Directors.

More instructors are being drawn to this work and more organizations are developing partnerships with the Foundation to provide services to more students.

Students are served without regard to race, religion, creed, ethnicity, gender, age or disability.